They key to the success of our own BDC operation is training. We have daily and weekly training sessions at our offices with our teams. We encourage our team to spend time daily to work on personal growth. So why not deliver the same to our entire industry? Sure there are plenty of training companies in automotive industry to choose from. Dealer Retention Services is actually in the trenches delivering massive results for dealers. This is a true definition for leading example.
Our In-House Training is powered by Dealer Retention Services
In order to truly deliver a quality experience it is important to bring training into the dealership. Our training is always led by Thomas Esposito and his hand-picked industry experienced team. Every piece of training curriculum is customized to the dealer's needs. Our two part training system is effective. We setup a class room style session and work hand's on with your team providing training for BDC, Phone Skills, CRM, Internet Lead Management and Sales. After that we go live with your team in the CRM to work together and get the team working.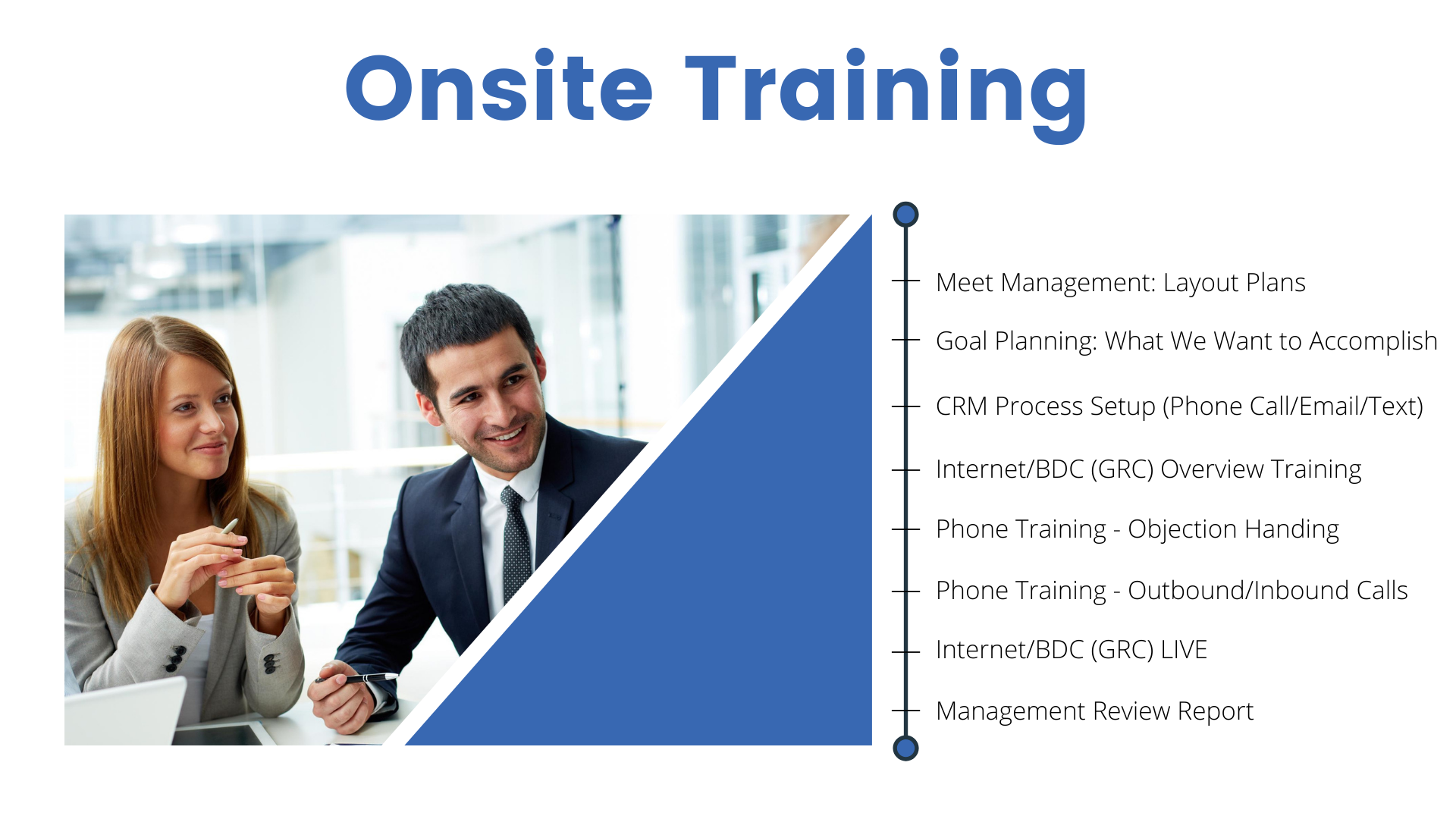 We believe in person to person communication when it comes to training. However, sometimes having a trainer in-store can be a little over budget. We offer a virtual training program that is done through a webinar that consists of multiple sessions. Instead of watching videos that limited to no engagement we communicate in real time and role play through scenarios helping to develop real skills. We are not a "set it and forget it system" because we hold our services to a high standard.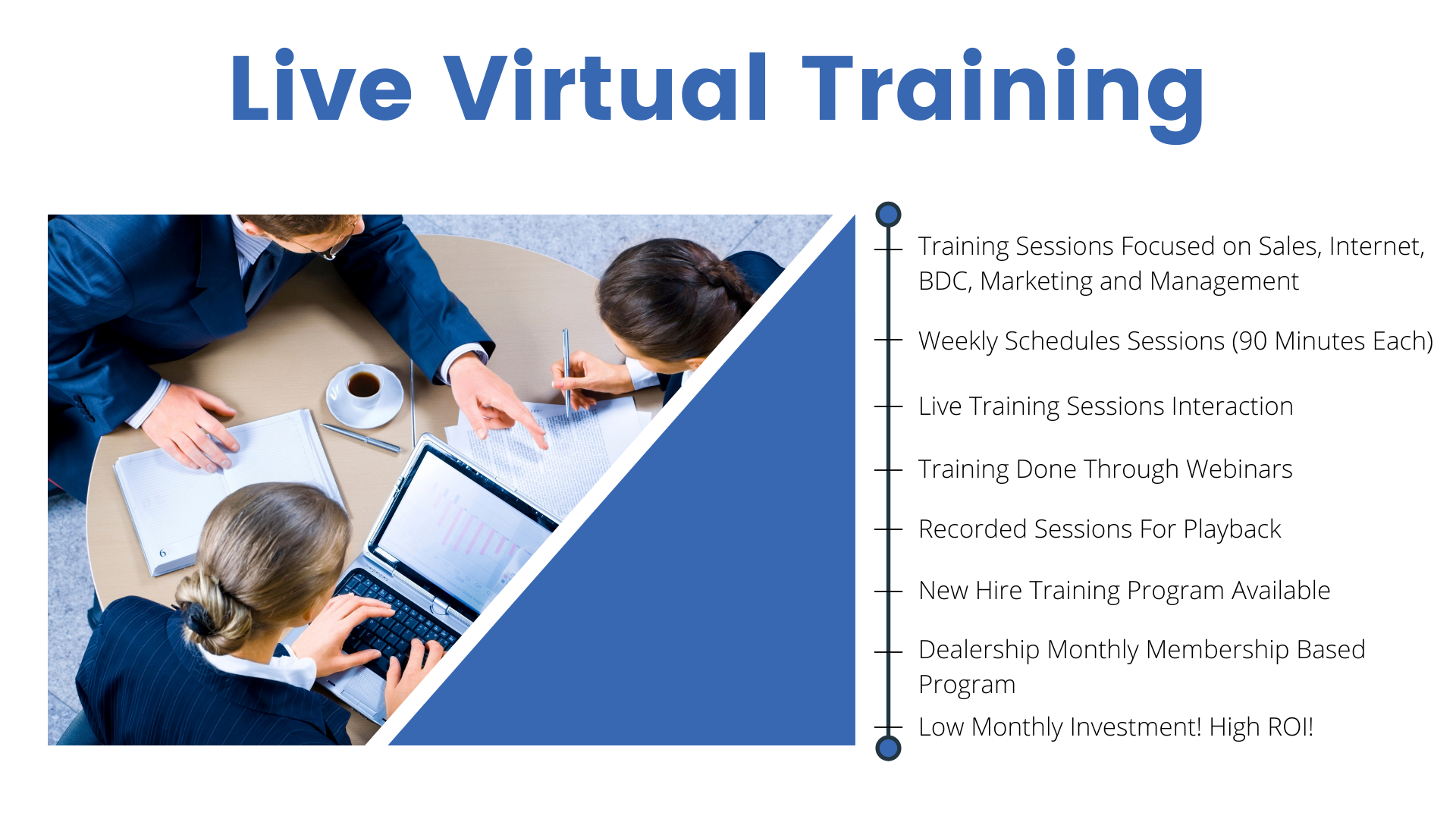 How can anyone retain skills after they just spent a few days learning many years of content? Management is always too busy to train. You need an accountability program that will monitor performance and coach the department. Our Lead eXaminer system allows us to review calls and leads that are handled by your staff. We use this system to do additional webinar training based on our discovery of opportunity. We can even incorporate our BDC Sales Assist program to help your dealership attain maximum results.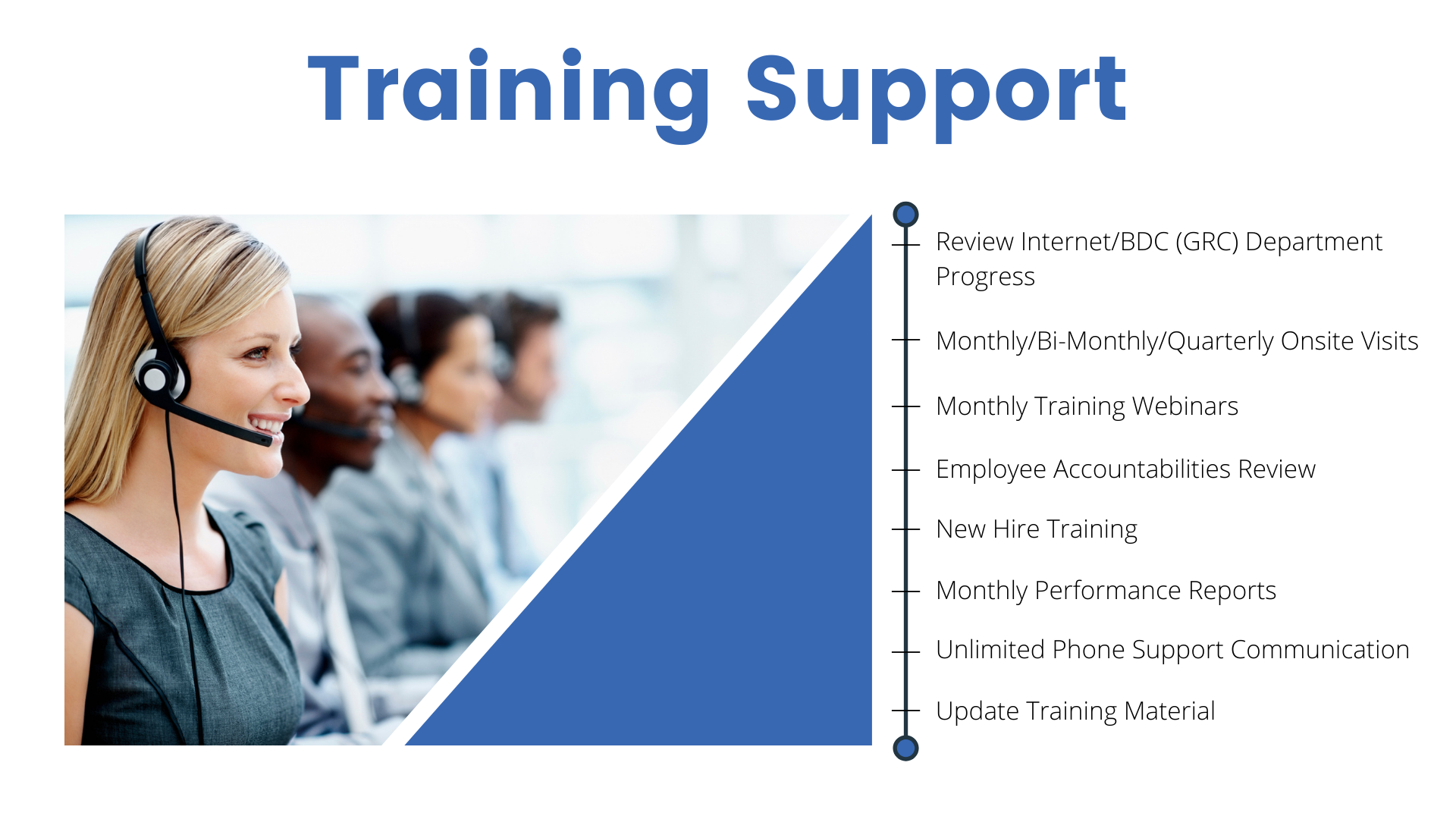 Dealer Retention Services
Total solution for the everyday common problems that auto dealers face. Hit your targets, Improve ROI and Break Records with Dealer Retention Services. 
drs@dealerretentionservices.com